My boyfriend and I will have been together for 5 years in January. It seems like absolutely forever but then feels like absolutely no time at all - all at the same time, if you know what I mean? Usually for our anniversary we just make each other a card and go out for dinner or something - but being the 5 year mark we thought it might be nice to buy each other something special. We'll be in Australia on the actual date so it was an early present shop! And what better opportunity for an outfit post? Haha. We went to Birmingham (gotta love the bullring and the Christmas Market!) and this is what I wore: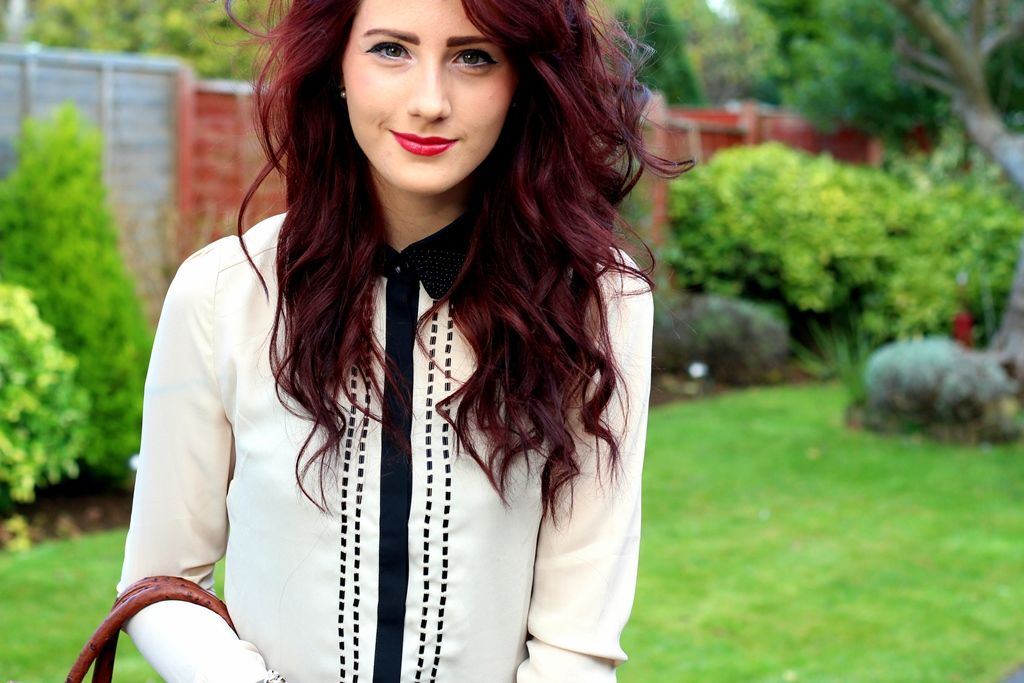 Blouse: c/o Mina. Leggings: Topshop. Bag: c/o Marc B. Boots: H by Hudson of London
This is literally the prettiest, most wonderfully made and comfortable blouse I own.
Mina
is a little bit more of a luxury brand so it's slightly more pricey but it's absolutely worth every penny. It fits like a glove and the quality is incredible. I feel slightly androgynous in it and of course it goes hand in hand with my beloved Topshop velvet leggings that don't seem to be coming off me lately.
When shopping I also require a suitable bag, as I take near enough everything I own in life with me on a trip, it's gotta be pretty large - I received so many comments from sales assistants in the Bullring about this little beauty. I have a bit of a massive crush on Marc B bags - this one is only £55 and the quality is insane. it's also pretty hefty so I'm thinking I might quite like using it as an overnight bag as well as my shopping companion!
If you nosy parkers are wondering what we both got for our anniversary gifts don't worry I was always planning on telling you ;) Daniel got a pretty gorgeous Hugo Boss watch and I picked a beautiful ring from Alex Monroe - I've had my eye on it for a while and it is very welcomed in to my ever growing collection of his pieces. Thinking I might do a little post on the bits I have from him, would you like to see that?
Hope you are all having a good week - and have you managed to get all your Christmas shopping done yet? Eeek!!!