Valentine's Day – for some it's a time to celebrate your relationship with your partner, for others it's a time to moan about the fact there shouldn't need to be a specific day to celebrate & for the singletons it's a time to get merry with your best single friend and love one another!
Whether you like Valentine's Day or not, it's quite nice finding a little shop that does the perfect card for any occasion eh? I'm not going to lie – this post is 100% dedicated to the 'Valentine's' section, but I promise, even if you hate this particular day of the year you'll find some fantastic things on this site.
I'm a little bit done with Moonpig – I mean yeah it's great to be able to add photo's to a card and make it a touch more personal, but to be honest I don't find that their cards have much pizzazz or personality.

Not on the High Street

has been one of my go-to shops for a long time. Not just for cards, their little quirky personalised gifts are right up my street (get it?) from Birthday's to Wedding's they have everything you could need under one roof.
I thought you might quite like to see my favourite picks from their Valentine's Section...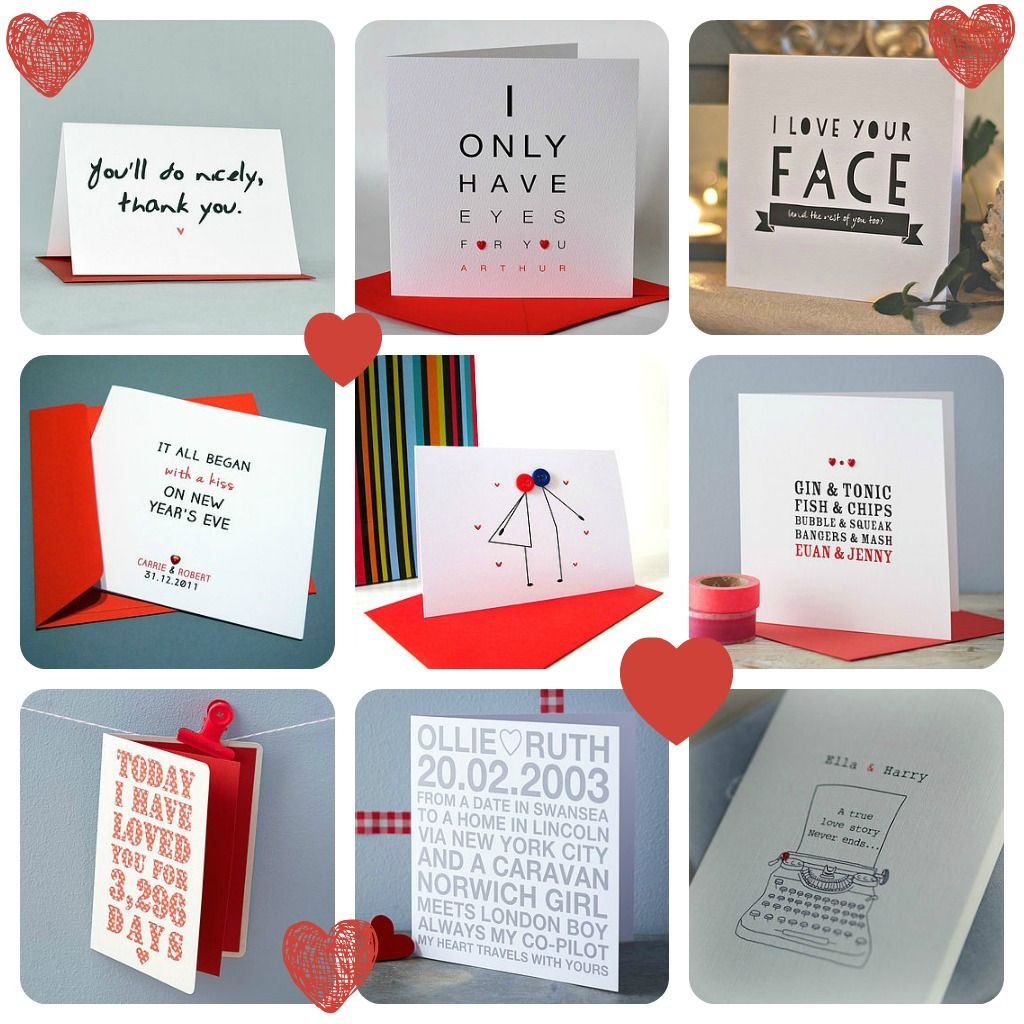 (Images from Not on the High Street, edited by me) L-
R: You'll Do Nicely, I only have eyes for you, I love your face, It all began, Kissing couple, Perfect together, Days I've loved you, Couple card, A true love story.
They're all quite simplistic and similar in design, but I much prefer subtlety over gushing love poems - just personal preference :) - of course if you wan't smooshy love stuff they have that too! I usually alternate each year - either making a card myself or purchasing one. This year is the turn for purchasing! Can you guess which one I chose from the above?
So what do you think of NOTHS - have you heard of them before? And what does Valentine's mean to you?