When it comes to winter, my skin is super duper pale. I can end up looking like Caspar, but 1000x paler - yeah not a good look. I like to add a bit of colour to my face with a bolder lipstick and darker blush. It's probably a little 'Bella-Twilight-esque' but that'll do nicely ;)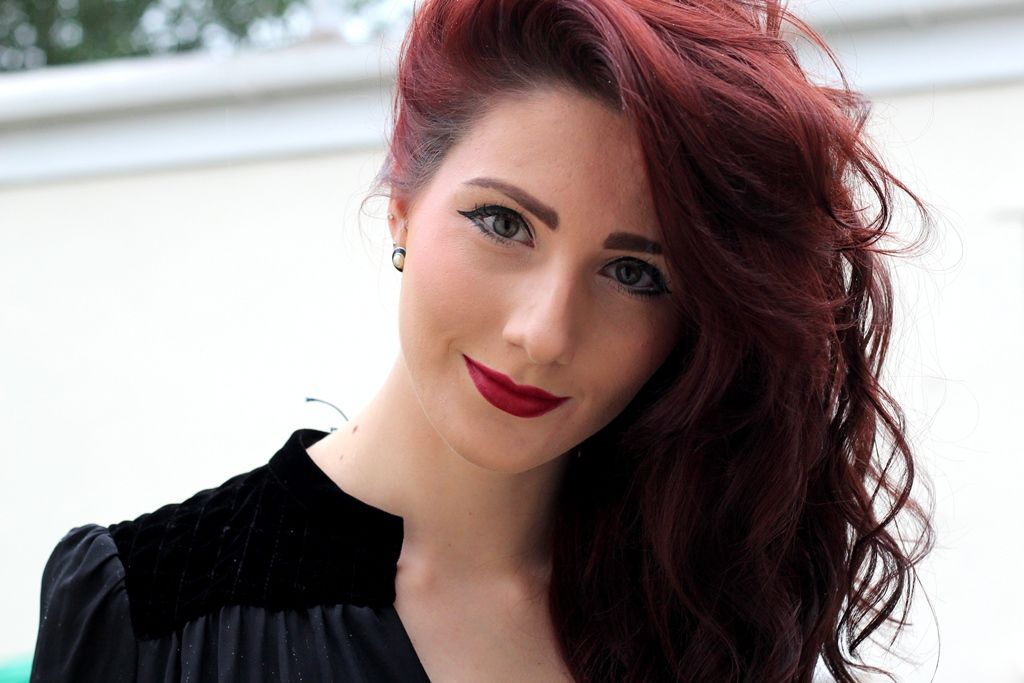 My daily make-up doesn't tend to differ too much to my evening these days. My base will always be the same regardless - I suppose the only difference is that I'm a little less heavy on the eyes! I'm a huge fan of lipstick and like to experiment with different shades every day. And for winter I'm particularly enjoying the darker plummy shades. Let's be honest, what girl doesn't have this 107 lippy right now?
During the day-time I also prefer to use my high-street/drug store make-up products with a selection of Rimmel cosmetics & Collection 2000. They're such good quality for the price and their staying power is on par with that of my MAC and Chanel faves.
I recently treated myself to the Bobbi Brown corrector and believe me - it's worth the hype. I'm so bowled over by this baby and it's definitely going to be staying put in my make-up box (let me know if you'd be interested in reading a post dedicated to it).
I'm also particularly fond of my mascara and liquid eyeliner - both are under the £5 mark and you'd never know!
How do you wear your daily make-up?